HVAC
Industrial installation of HVAC equipment and preventive/corrective maintenance.
---
The HVAC sector has emerged in addition to the provision of industrial electricity.
Initially HVAC installations were essentially in the domestic and commercial range, and its main applications were the administrative, commercial, and residential installations. Currently we have technical skills that allow us, in addition to the domestic and commercial range, to perform industrial installations and preventive /corrective maintenance interventions. Developing this activity, we not only install HVAC equipment but also ensure their maintenance and technical support.
All installation and maintenance are performed by certified technicians.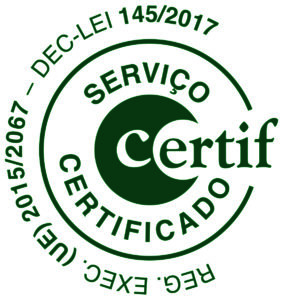 EST is certified to perform services related to the installation, maintenance and technical support of stationary refrigeration, air conditioning and heat pump equipment containing fluorinated greenhouse gases, in accordance with Regulation (EC) 517/2014, European Regulation 2015/2067 and Decree-Law 145/2017. Thus, EST complies with the procedures developed by CERTIF (Portuguese Association for Certification) in conjunction with the APA (Portuguese Environment Agency), APIRAC (Portuguese Association of Industrial Refrigeration and Air conditioning) and Centerm (Technological Centre for the Thermal Industry, Energy and Environment), related to documentation, certified technical staff for Handling Fluorinated Greenhouse Gases in accordance with Regulation (EC) 303/2008, as well as in compliance with the remaining requirements in terms of tools and equipment certification and calibration.